LA VUELTA HAS COME TO LAS ALPUJARRAS!!!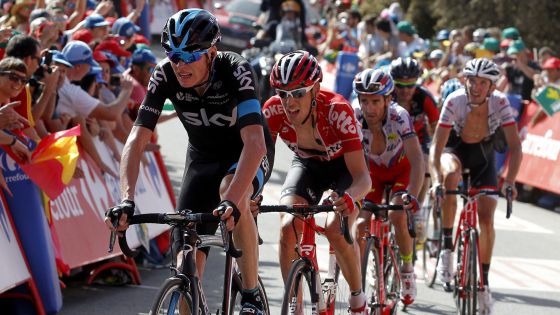 The Seventh stage in La Vuelta has been very special for me because it went into the Alpujarras, where I have a little house and where I spend almost all my holidays. It wasn't a very hard stage. Even so, cyclists couldn't cycle too fast as it was very steep up hill. Nevertheless, the stage turned out to be long and hot. They began in Jódar (Jaén) and they finished in Capileira (La Alpujarra) with a distance of 191 km.
The winner was Lindenman, member of the Team Lotto NL-Jumbo, who was in the breakaway and who was on his first real mountain test. Moreover, it was also a bad day for Chris Froome, who lost 30 seconds gap to his main rivals. It was not too much, but that showed that it wasn't as easy as people thought. For the moment our best Spanish cyclist, Alejandro Valverde, is ranked at less than 40 seconds with regard to the leader, so I wish him all the best for the rest of the race.
I hope that next time they come to this area, I will have the opportunity to watch it, because I've never been in one. It was a pity that this time I was in France when La Vuelta began, but I think that next year I will be in Spain.
LA VUELTA 2015